Info (3)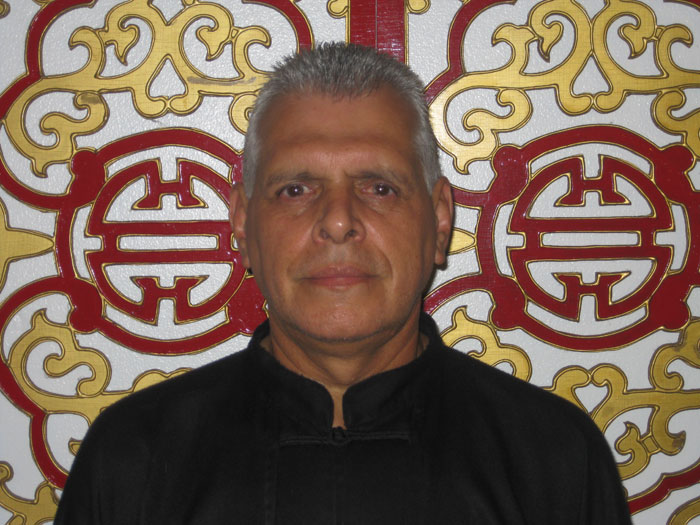 Sifu José Colón
(787) 531-9096

Sifu José Colón started his Wing Chun training with Chung Kwok Chow's Kung Fu Club in late 1972. Sifu Colón participated in many martial arts events in The Town Hall and Madison Square Garden (New York City) in the mid 70's .

His 30 years of dedicated studies, practice, teaching and promoting of Wing Chun has made Sifu Colón a true practitioner of this ancient art, as it was once taught by Grandmaster Yipman, Leung Sheung, Ng-Wah-Sum then Chung-Kwok -Chow.

His love for his family, professionalism, loyalty and skills has earned him the utmost respect from everyone, including his disciples, friends and coworkers. 

Sifu Colón, also "The Pioneer" of Wing Chun Original in Puerto Rico promotes the importance and necessity of maintaining a healthy body, mind and soul.
Dedication to Wing Chun for more than 30 Years
Sifu Chow has practiced Wing Chun for over 30 years. At the same time he has taught Wing Chun and has never stopped to improve the art of Wing Chun. He thanks those who shared their wisdoms with him (see photos). He also wants to thank his students who made sharing so much more rewarding. Those students are now sharing their knowledge with others as well. They are Jerry Gardner in Salt Lake City, Wilfred Lopez in Long Island, Jose Colon in Puerto Rico, Eleanor DiPalmer MD of NYU, Julio Ferrer in Seattle, Gary Harris in Mt. Verna, Jake Spain in Arizona, Alan Bowman of NYU, Anthony Dematteo in Connecticut, Jetsun Feliciano in Orlando, Florida, Francisco D'Urbano in Brazil, Uwe Regenold in Germany, Jose Wong and Hector Becerril in Mexico City etc.
Integrating New Ideas

Due to changes and new ideas integrated into the system by Sifu Chow, the system is now called Integrative Wing Chun.

Progressive Wing Chun
"Always teaching in a comprehensive and competitive way the Wing Chun system as it was handed down--To train the student in a progressive way--familiarizing him with the method, principles, and theories involved is my priority". 

Quote:

"The System can't work if you don't understand The System"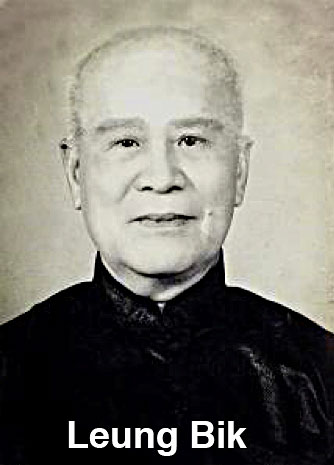 Leung Bik
Leung Jan's eldest son, Leung Bik, a legendary Wing Chun master,which is also Grandmaster Chan Wah Shun's Siheng/Kungfu elder Brother. This is Grandmaster Leung Bik's photo during his eighties. Photo sourced from Kulo Village, China.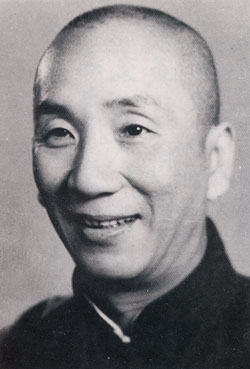 Yip Man
Yip was born to Yip Oi-dor and Ng Shui, and was the third of four children. He grew up in a wealthy family in Foshan, Guangdong, and received a traditional Chinese education. His older brother was Yip Kai-gak, his older sister was Yip Wan-mei and his younger sister was Yip Wan-hum.
Yip started learning Wing Chun from Chan Wah-shun when he was 13. Since Chan was 70 at the time, Yip was Chan's last student. Due to his teacher's age, Yip learned most of his skills and techniques from Chan's second oldest disciple: Ng Chung-sok. Chan died three years after Yip's training started and one of his dying wishes was to have Ng continue teaching Yip.
At the age of 15, Yip moved to Hong Kong with help from his relative Leung Fut-ting. One year later, he attended school at St. Stephen's College—a secondary school for wealthy families and foreigners living in Hong Kong. During Yip's time at St. Stephen's, he saw a foreign police officer beating a woman and Yip intervened. The officer attempted to attack Yip, but Yip struck him down and ran to school with his classmate. Yip's classmate later told an older man who lived in his apartment block. The man met with Yip and asked what martial art Yip practised. The man told Yip that his forms were "not too great". The man challenged Yip's Wing Chun against the man in chi sao (a form of training that involves controlled attack and defence). Yip saw this as an opportunity to prove that his abilities were good, but was defeated by the man after a few strikes. Yip's opponent revealed himself to be Leung Bik, Chan Wah-shun's senior and son of Chan's teacher, Leung Jan. After that encounter, Yip continued learning from Leung Bik.
Yip returned to Foshan when he was 24 and became a policeman. He taught Wing Chun to several of his subordinates, friends and relatives, but did not officially run a martial arts school. Some of his better known informal students were Lok Yiu, Chow Kwong-yue (周光裕), Kwok Fu (郭富), Lun Kah (倫佳), Chan Chi-sun (陳志新) and Lui Ying (呂應). Among them, Chow Kwong-yue was said to be the best, but he eventually went into commerce and stopped practising martial arts. Kwok Fu and Lun Kah went on to teach students of their own and they passed down the art of Wing Chun in the Foshan and Guangdong region. Chan Chi-sun and Lui Ying went to Hong Kong later but neither of them accepted any students. Yip went to live with Kwok Fu during the Second Sino-Japanese War and only returned to Foshan after the war, where he continued his career as a police officer. Yip left Foshan for Hong Kong in 1949 after the Chinese Communist Party established the People's Republic of China on the Chinese mainland. Yip was an officer of the Kuomintang (Chinese Nationalist Party), the Communists' rival in the Chinese Civil War.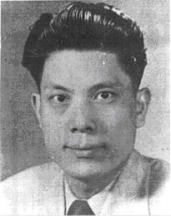 Leung Sheung(1918-1978)
Wing Chun Master Leung Sheung was a native of the City of Ah Yiu, Nan Hoi County, Guangdong Province. Leung Sheung firmly believed in the importance of building up one's body in support of the country's strength, and demonstrated gallantry and martial prowess even in his youth. 

Leung Sheung immersed himself in traditional Chinese martial arts, learning numerous styles including White Eye-Brow, Choi Lee Fut, Dragon Style and Wing Chun. He studied under many well known teachers such as Yip Gun, Lee Yit, Teng Shui, Wong Cheong and Yip Man. Throughout his lifetime, he relentlessly promoted the value of the arts and enthusiastically encouraged others to practice them. 

Despite Leung Sheung's deep devotion to the martial arts, his employment occasionally required him to relocate. Thus, in his early days, he was unable to consistently learn from any one teacher. Leung Sheung was nonetheless persistent and successful in finding ways to learn from local teachers and friends, wherever his work took him, 

Leung Sheung was elected as the first General Secretary of the Hong Kong Restaurant Workers' Union. He was skillful in public relations, and the newly formed association quickly expanded under his leadership. 

There was a Martial Arts branch of the Hong Kong Restaurant Workers Union. During this time, there was an open teaching position within that department. The union members agreed that Leung Sheung was strongly qualified, and almost unanimously urged him to accept the teaching position. Despite their appeal, Leung Sheung was eager to seek someone more qualified. 

When Yip Man arrived in Hong Kong, a mutual friend named Lee Man introduced him to Leung Sheung. Being greatly impressed by Yip Man's Wing Chun skills, Leung Sheung urged him to accept the teaching position. Leung Sheung then relinquished all his previous martial arts training to study seriously under Yip Man. It was therefore under Yip Man's guidance that Leung Sheung perfected his Wing Chun arts. 

Leung Sheung and others were very supportive of Yip Man, and encouraged him to teach the arts publicly. This is how Wing Chun was established in Hong Kong in the 1950's, and developed to its present worldwide popularity. 

Leung Sheung is worthy of note among history's famous instructors. He was widely acknowledged for his achievement and high skill in Wing Chun. Leung Sheung was further praised for his innovative experimentation, enabled by virtue of his prior training and experience, and a firm belief that only practical application can verify theory. His persistent and patient teaching process molded many skillful students. In those days, it was often said that one learning from Leung Sheung was certain to develop good skill in sticking hands (chi sau). Such compliments further demonstrated confidence in Leung Sheung's ability and excellence in passing down the arts. 

Leung Sheung passed away many years ago. Despite only limited historical materials and stories, Leung Sheung's spirit has nonetheless continued to pass down the arts. Leung Sheung's contributions were instrumental in Wing Chun's worldwide growth, and the art's continuing growth for generations to come.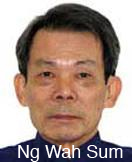 Ng Wah Sum
In Kung Fu, Sifu Ng Wah Sum's first love was Hung Ga. It was Hung Ga's exaggerated movements that he particularly enjoyed. It was a very physical style that was dramatic to watch.
After Sifu Ng Wah Sum had studied Hung Ga for a few years, he faced a beimo (a skill comparison, which usually took place in an alley or rooftop) that led to a change of his life. During the beimo, Sifu Ng Wah Sum lunged to attack into his opponent, however, before he could strike, his opponent landed several punches on his chest. Sifu Ng Wah Sum was stung by these swift punches, both physically and mentally. When Sifu Ng Wah Sum next saw Sifu Lam Fei Hung, he asked why this opponent was able to punch him several times before he could do anything.
Several months later, Sifu Ng Wah Sum spotted the opponent who was also a guest while attending a friend's banquet. His friend introduced him and found that the opponent practiced Wing Chun under Leung Sheung, who was a disciple of the legendary Yip Man. At that time, most people did not know much about Wing Chun and it was commonly regarded as women's style. After some conversation with the opponent, Sifu Ng Wah Sum discovered he was hit by the Wing Chun's chain punches easily.
Although the beimo was long over, Sifu Ng Wah Sum still felt the sting of those punches and became skeptical of Hung Ga's techniques. After a couple of months, through his friend, Ho Gay, Sifu Ng Wah Sum visited Leung Sheung's school (in fact, Sifu Leung Sheung had been expecting him). The school was located at 10 Liberty Road in Kowloon. The visit went well. Thus, Sifu Ng Wah Sum began to study Wing Chun under Leung Sheung in 1961.
For Ng Wah Sum, studying Wing Chun was not an easy task. Hung Ga's training made Sifu Ng Wah Sum very hard and stiff. He had to change his style from the hard physical Hung Ga to the soft feminine Wing Chun. Sifu Leung Sheung told him to relax and gently shaked his wrists every day in order to make himself softer.
At that time, Wing Chun was still a "small family". Sifu Ng Wah Sum was able to practise with the Yip Man's other disciples. Afterwards, Sifu Ng Wah Sum joined them to watch or participate in beimos.
In summer of 1969, Sifu Ng Wah Sum competed in the first Far East Kung Fu Tournament held in Singapore. In the fight, he lost on points. However, he managed to knock his opponent out of the ring using Po Pai.
After the tournament, Sifu Ng Wah Sum set up his own Wing Chun school on Sai Yeung Choi Street in Kowloon. Some of his earlier students included Lee Wai Ming, Leung Yin, Leung Woon Lam, Wong Kwai Lun and Chung Kwok Chow followed him. After two years of training, Leung Yin competed in the second Far East Kung Fu Tournament in Singapore and got prize of the first runner up. To Sifu Ng Wah Sum, this was the school's greatest moment. During this time (1972), Chung Kwok Chow moved to New York and started his own Wing Chun school.
Sifu Ng Wah Sum's school was only two blocks away from Yip Man's residence. When Yip Man was semi-retired, he dropped by Sifu Ng Wah Sum's school a couple of times weekly to have tea with Sifu Ng Wah Sum. Sometimes, they would also play mahjong or go for a movie. Although he was a legend, Yip Man was always quiet and humble.
During the 70's, while Bruce Lee was at the climax of his popularity, Wing Chun was in great demand. Bruce Lee created a worldwide demand for Kung Fu, especially Wing Chun. As a result, Sifu Ng Wah Sum's school was crowded with students everyday. There were up to 40 students packing in only 500 square feet of space.
In 1980, Sifu Ng Wah Sum was involved in another significant beimo. This time the opponent was a Kung Fu instructor. At one point the opponent tried to attack by using a sau kuen (an overhead blow). Sifu Ng Wah Sum responded to the attack by side shifting and using a wu sau (a type of blocking hand) to block the attack. Simultaneously, he counterattacked with a chung kuen (centerline punch), which knocked his opponent off his stance. A journalist witnessed and captured the entire event and reported it in the next day's newspaper.

Wing Chun Ng Wah Sum Academy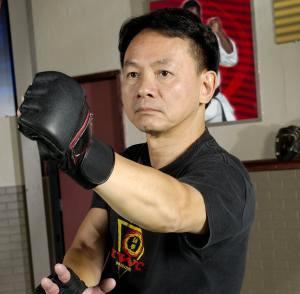 Chung Kwok Chow
Chung K. Chow was born in Hong Kong on 1951. At age of fifteen he studied body building under Mr. Koo Fone who was a Kung Fu star under Run Run Shaw. A year later, Sifu Chow began studying Chinese Karate under Master Carter Wong, who was best known for his role as Thunder in the Kung Fu movie "Big Trouble in Little China (1986)". A ray of styles has touched Sifu Chow's curiosity but he continued looking for a style best suited for him. He had studied the Hung Ga from an elderly man next door. He had studied Dragon Style from Master Choa Sum. On the weekends he would go to local parks and watch grownups practice their Kung Fu. At the age of seventeen, Sifu Chow finally found Sifu Ng Wah Sum and began his traditional training of Wing Chun. He was fascinated by Wing Chun's economical techniques. He especially liked the Sticky Hand Sensitivity training. It allowed your techniques to go with your opponent's power. It fits Bruce Lee's go with the flow concept "be like water".
Sifu José Colón
Sifu Jose started his Wing Chun training with Chung Kwok Chow's Kung Fu Club in late 1972. Sifu Colón participated in many martial arts events in The Town Hall and Madison Square Garden (New York City) in the mid 70's .

His 30 years of dedicated studies, practice, teaching and promoting of Wing Chun has made Sifu Colón a true practitioner of this ancient art, as it was once taught by Grandmaster Yipman, Leung Sheung, Ng-Wah-Sum then Chung-Kwok -Chow.

His love for his family, professionalism, loyalty and skills has earned him the utmost respect from everyone, including his disciples, friends and coworkers. 

Sifu Colón, also "The Pioneer" of Wing Chun Original in Puerto Rico promotes the importance and necessity of maintaining a healthy body, mind and soul.
Dedication to Wing Chun for more than 30 Years
Sifu Chow has practiced Wing Chun for over 30 years. At the same time he has taught Wing Chun and has never stopped to improve the art of Wing Chun. He thanks those who shared their wisdoms with him (see photos). He also wants to thank his students who made sharing so much more rewarding. Those students are now sharing their knowledge with others as well. They are Jerry Gardner in Salt Lake City, Wilfred Lopez in Long Island, Jose Colon in Puerto Rico, Eleanor DiPalmer MD of NYU, Julio Ferrer in Seattle, Gary Harris in Mt. Verna, Jake Spain in Arizona, Alan Bowman of NYU, Anthony Dematteo in Connecticut, Jetsun Feliciano in Orlando, Florida, Francisco D'Urbano in Brazil, Uwe Regenold in Germany, Jose Wong and Hector Becerril in Mexico City etc.
Integrating New Ideas

Due to changes and new ideas integrated into the system by Sifu Chow, the system is now called Integrative Wing Chun.

Progressive Wing Chun
"Always teaching in a comprehensive and competitive way the Wing Chun system as it was handed down--To train the student in a progressive way--familiarizing him with the method, principles, and theories involved is my priority". 

Quote:

"The System can't work if you don't understand The System"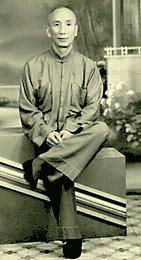 History of Wing Chun
By Yip Man The Late Grand Master
(Translated)

The founder of the Wing Chun style, Yim Wing-Chun was a native of Guangdong in China. She was an intelligent and athletic young girl, upstanding and forthright. Her mother died soon after her betrothal to Leung Bok-Cho, a salt merchant of Fujian. Her father, Yim Yee, was wrongfully accused of a crime and, rather than risk jail, they slipped away and finally settled down at the foot of Daliang Mountain near the border between Yunnan and Sichuan provinces. There they earned a living by running a shop that sold bean curd.
During the reign of Emperor Kangxi of the Qing Dynasty (1662-1722) fighting skills became very strong in the Shaolin Monastary of Songshan, in Henan Province. This aroused the fear of the Manchurian government, which sent troops to attack the Monastery. Although they were unsuccessful, a man named Chan Man-Wai, a recently appointed civil servant seeking favor with the government, suggested a plan. He plotted with Shaolin monk named Ma Ning-Yee and others who were persuaded to betray their companions by setting fire to the monastery while soldiers attacked it from the outside. Shaolin was burned down, and the monks and disciples scattered. Ng Mui, Jee Shim, Bak Mei, Fung Do-Dak and Miu Hin escaped and went their separate ways.
Ng Mui took refuge in the White Crane Temple on Daliangshan. It was there she met Yim Yee and his daughter Wing-Chun from whom she often bought bean curd on her way home from the market. At fifteen, with her hair bound up in the custom of those days to show she was of an age to marry, Wing-Chun's beauty attracted the attention of a local bully. He tried to force Wing-Chun to marry him, and his continuous threats became a source of worry to her and her father. Ng Mui learned of this and took pity on Wing-Chun. She agreed to teach Wing-Chun fighting techniques so she could protect herself. Wing Chun followed Ng Mui into the mountains, and began to learn fighting skills. She trained night and day, until she mastered the techniques. Then she challenged the bully to a fight and beat him.
Ng Mui later traveled around the country, but before she left she told Wing-Chun to strictly honor the martial arts traditions, to develop her fighting skills after her marriage, and to help the people working to overthrow the Manchu government and restore the Ming Dynasty.
After her marriage Wing-Chun taught martial arts to her husband Leung Bok-Lao. He in turn passed these techniques on to Leung Lan-Kwai. Leung Lan-Kwai then passed them on to Wong Wah-Bo. Wong Wah-Bo was a member of an opera troupe on board a Red Junk. Wong worked on the Red Junk with Leung Yee-Tai. It so happened that Jee Shim, who fled from Shaolin, had disguised himself as a cook and was then working on the Red Junk. Jee Shim taught the Six-and-a-Half-Point Pole techniques to Leung Yee-Tai. Wong Wah-Bo was close to Leung Yee Tei and they shared what they knew about martial arts. Together they shared and improved their techniques, and thus the Six-and-a-Half-Point Pole was incorporated into the Wing Chun style. Leung Yee-Tai passed his knolwledge on to Leung Jan, a well known doctor in Foshan. Leung Jan grasped the innermost secrets of Wing Chun, attaining the highest level of proficiency. Many masters came to challenge him, but all were defeated. Leung Jan became very famous. Later he passed his knowledge on to Chan Wah-Shan who took me and my sihing, such as Ng Siu-Lo, Ng Jung-So, Chan Yu-Min and Lui Yiu-Chai, as his students many decades ago.
It can thus be said that the Wing Chun system was passed on to us in a direct line of succession from its origin. I write this history of the Wing Chun system in respectful memory of my forerunners. I am eternally grateful to them for passing to me the skills I now possess. When drinking of the the water, a man should always think of the source; it is this shared feeling that keeps our brothers together.
Is this not the way to promote martial arts, and to project the image of our country?